Snowshoe Tour Lake Hangetsu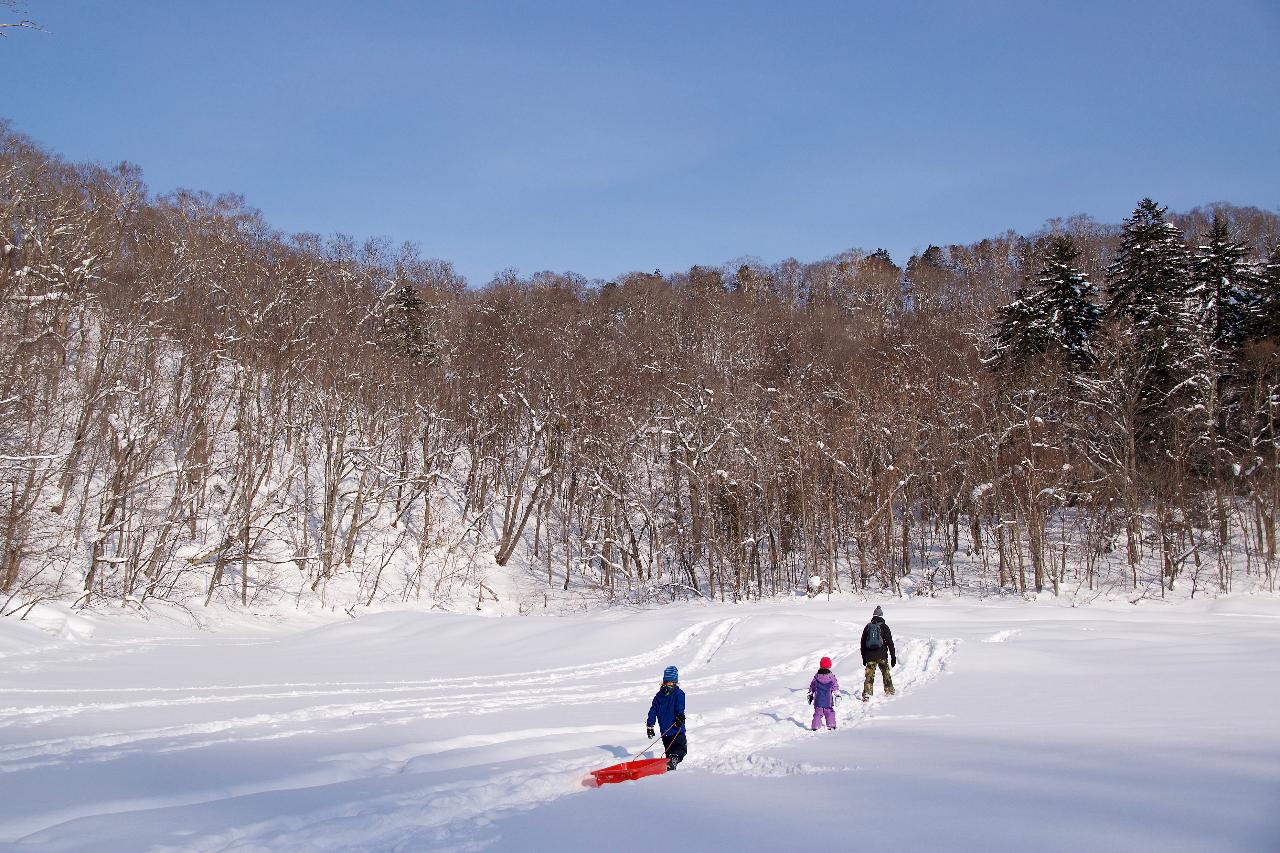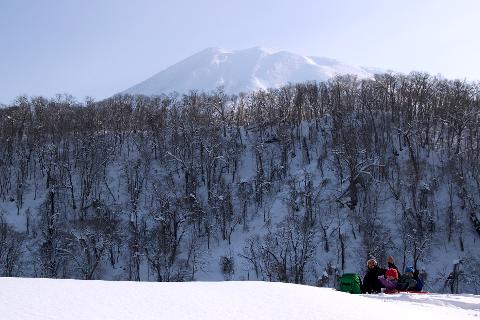 Duration: 2 Hours (approx.)
Location: Kutchan-cho, Abuta-gun, Hokkaido
Product code: SNOWSHOEHANGETSU
Brief: To offer guests a unique snow shoe experience connecting participants with each other and the beautiful outdoor surrounds. Guests will have two "trail" options depending on their group and level of challenge that suits them. Guests will have the option to include a photographer/videographer with their package to help capture adventure.
Trail description: After a short drive away from the ski resort this trail will start at the base of Mt Yotei. This trail will start with walk up to the craters edge before we are treated to views of the crater lake and possibly the peak of Mt Yotei (weather permitting!!). We will then have the options of moving around the ridge line of the crater or take a walk down to the lake itself. The trail is approx. 2km long and is a combination of inclines and declines. This trail would be perfect for older adventurous families (min age 4yrs old) people who have snow shoed before or groups who are looking to see beyond the resort boundaries.
Distance: 2km
Duration: 2.5 hrs
Difficulty: Moderate/Advance
What to wear: Ski/Snowboard clothing is advised. Waterproof ski/snowboard pants and jacket, fleece and under layers advised (you can always remove layers if you get to hot!). A good pair of winter boots/shoes (we have some we can lend but numbers/sizes are limited). Gloves, winter hat, googles.
What to bring: A small back pack to carry a personal water bottle is recommended.
Age requirements: Min 8 years old
Standard package is base on a maximum of 6 people and includes:

Transport to and from accommodation, Snow shoes
Guide, Hot chocolate and snacks along the way.